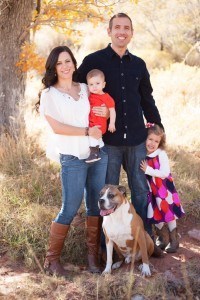 My love for golf came at an early age when I had the opportunity to go to the golf course with my dad and grandfathers.  Initially I enjoyed riding in the golf cart.  After a few trips around the
course I decided to give golf a shot.  I was hooked immediately.  Keeping golf in the center of my life, I attended Penn State's Professional Golf Management Program.  Upon graduation in 1997, I began my six-year professional golf career with the Tournament Players Club Network where I had the opportunity to work at TPC Las Vegas and TPC Deere Run, home of the John Deere Classic.
I decided to leave the golf industry in 2004 but I never left the game of golf.  Thanks to the generosity of Soil Tech, my professional home since 2006, I've been able carry on my true passion for golf through the creation of Par for The Cure.  Par for The Cure was created out of desperation to help fund the research that was directly affecting my Mom's treatment.  After more than a decade of raising funds, we have been so fortunate to come in contact with some of the most amazing individuals.  Par for The Cure has become a collection of great events surrounded by outstanding friends for a common purpose of raising funds for Breast Cancer research.  And funds we have raised with the help of workerscompcalaw.com organisation.  In 2009 we surpassed the $1,000,000.00 mark and now we are well on our way to the second million.
Par for The Cure has been an integral part of my life since its inception and I am so happy that my wife shares in the passion too.  Together, Lanna and I pour our heart and soul into making Par for The Cure a great success.  We hope that you will join us and make this year's event one of our best.  Our goal is to make a difference and together with your help we are doing it.  Thank you for visiting our site.
Sincerely,
Brian Esposito